God prefers prosperity over poverty.
Many believe opposite because of what they see in life. Yet, it is His will that contrast in the areas of finance and health exist…it is His intention that brokenness and sickness will be overcome, and that you will learn how to live life more abundantly. Contradiction was made for the sole purpose of overcoming it and learning how to walk in His power.
Many well-meaning yet unaware believers have responded by arguing when told 'God wants you to be whole and PROSPER' with the story of Jesus and the rich young ruler. I've heard every variable of that response like:
"See Jesus told him to give up ALL that he had if he wanted to follow Him!"
"See Jesus said it's easier for a camel to fit through the eye of a needle than for a rich man to get into heaven."
"See, money is the root of all evil, that rich guy missed spending time with God because he just couldn't give up his money."
They're missing the incredible Truths hidden in this story. My mentor recently drilled it into me that everything about the universal laws require a consciousness of value. To value the Source above the provision, the Precept over the principle. The man in this story valued what he had, but he did not value the true means by which he attained it. He didn't value it because he didn't recognize it.
Here's the story from Mark 10:
18 Now a certain ruler asked Him, saying, "Good Teacher, what shall I do to inherit eternal life?"  (Notice-his focus is on "I", what does he have to do)
19 So Jesus said to him, "Why do you call Me good? No one is good but One, that is, God. 20 You know the commandments: 'Do not commit adultery,' 'Do not murder,' 'Do not steal,' 'Do not bear false witness,' 'Honor your father and your mother.' "    (Jesus points not to "I" but back to the Father-because He knows the Son does nothing without the Father)
21 And he said, "All these things I have kept from my youth." (Back to "I" again, he thinks he's the one doing it-how cute)
22 So when Jesus heard these things, He said to him, "You still lack one thing. Sell all that you have and distribute to the poor, and you will have treasure in heaven; and come, follow Me."  (Hmmm…what could the one thing be?….perception? Understanding?)
23 But when he heard this, he became very sorrowful, for he was very rich. (Lack of understanding, lack of perspective made him think he had to give it all away. Jesus wasn't asking him to give up a dime! His mind tripped him up, because he didn't recognize his Source.)
24 And when Jesus saw that he became very sorrowful, He said, "How hard it is for those who have riches to enter the kingdom of God! 25 For it is easier for a camel to go through the eye of a needle than for a rich man to enter the kingdom of God." (Jesus was not talking about a real life camel fitting through the eye/opening of a sewing needle…this reference is to the needle gate in Israel. They had an opening in the stone wall called the "Needle gate". They would guide camels through this small opening and since it was narrow-it would literally scrape the dirt and dung that had packed onto the camels' body from the journey off as the camel squeezed through-like a scraping tool. Camels didn't find this comfortable however-so they always resisted…and if you've ever tried to lead a donkey that doesn't want to move, you can imagine the same to be true for a camel that doesn't want to move-stubborn creatures.)
26 And those who heard it said, "Who then can be saved?"
27 But He said, "The things which are impossible with men are possible with God."
Why did He say that?
Because the rich young ruler missed the point. Jesus said "Sell all that YOU have."
What is the constitution of a man? Soil. Dirt. We're all just dirt-bags.
Does dirt have or do anything in and of itself? No, it just lays there and scatters with the wind. Soil by itself produces NOTHING. It owns NOTHING.
Enter the Spirit of God-the breath of God (Genesis 2:7 tells us the constitution of a man) and when the SOIL + SPIRIT Life of GOD= you get your SOUL/awareness/5 senses/abilities/gifts.
When the Spirit leaves you, you are dead, your soil does not move anymore.
So what is enabling your soil to move NOW? His Spirit/His Life that is within you.
The entire Bible (and Jesus Himself) points CONSTANTLY to the fact that without The Father YOU, ME, yes even JESUS- could do NOTHING!!! We can't earn money, we can't act, we can't think, we can't move apart from Him we can do nothing. Apart from His life, you are just soil.
Jesus told the rich young man to go sell all that "he has". What really did "he have?"
He had nothing! Everything he thinks he has, was God's. All the fame, all the fortune, all the cars, all the gold, none of it is his. You know how I know that? Because when he dies. It remains, he can't take it with him-so it's not his. It's all on loan, and he's supposed to multiply it.
The rich young ruler thought he had to give up everything (he thought) he owned and (he thought) he had produced. He thought he was the one earning it!
In reality he didn't have to sell anything!! Jesus didn't ask him to sell what GOD had, he asked him to sell what he had. He had nothing, he was just enjoying a lot of what God had given him on loan. To him who has, much more will be given. To him who has not, even what he has will be taken away. To those who trust in what they believe they have built, even that will be taken away from them. God is obviously not some socialist distributing evenly! Just another hint, socialism is out of order.
Had the rich young ruler realized everything he owned was God's, and he had produced it all solely because God worked through him, he would've known Jesus was only asking him to give away the part he thought was his…WHICH WAS NOTHING!!
He would also have known that no matter how much he gave away, he had an endless SOURCE and would always get back multiplied amounts of whatever he sowed out.
His perspective that it was his kept him from walking out his true purpose. His honoring the gifts in life but not the source from which they came, left him despondent and depressed. He was focused on the fruit, and ignorant of the seed.
Everything we have in this life our possessions, our talent, friends and family; is all on loan to us. The Father doles it out and gives it in different amounts by His purpose. Those who recognize it, multiply it back to themselves and others. Like a farmer who sows seed. A wise man plants whatever seed He has been given, and reaps a harvest. One tomato seed can grow a plant that will make hundreds of seeds hidden in many more tomatoes. An ignorant man eats the perceived last of the seed, and grows no fruit, because he held onto the seed and didn't release it. We are not meant to be a reservoir of what is stewarded to us, we are meant to flow like rushing water in our individual purposes. Catching and releasing whatever is entrusted to us back to Him who provided it in the first place.
It is not that it is hard for a rich man to enter the Kingdom of Heaven. Remember what Jesus said next, "What is impossible with man, is possible with God."
The Kingdom of Heaven is INSIDE YOU ALREADY-it's HIS kingdom He's hidden His treasure-His Word, IN YOU.  It's hard for a prideful man who thinks he made himself rich by his own talent, drive and hard work to enter into the rest and peace that comes from knowing it's all HIM. When we source in ourselves or others around us, that is a tiring life! If we think we're doing the work, we can never rest because things will fall apart! The REST/the Sabbath is CHRIST, the Kingdom of Heaven is Christ living through you-He is the cause, you are the effect. Many people live in the world not living out Kingdom life, waiting on heaven. The KINGDOM IS HERE NOW! It's already inside you!
"Beloved I wish above all that you would PROSPER & BE IN GOOD HEALTH even as your soul (your AWARENESS of His Way) prospers." 3 John 2
That popular poverty mindset amongst many in the Church… is a death mentality. A product of reading scripture out of context and putting a vast God in a little box. Study the most powerful men in the Bible…were they broke?! No. Lack is not His Way, His Way is abundance. God wants you to prosper in all ways. He is not asking you to give, He's asking you to receive the wholeness He has planned for you to walk in. Receiving it is a process, it builds brick upon brick, upon a solid foundation of knowing Who it all comes from.
True Kingdom life is the SOZO life-nothing broken, nothing lacking. God prefers riches over poverty for all of us. He prefers wholeness over brokenness for His children. Take up the mindset of Christ, the armor of God, wear His righteousness and He will show His worth through you.
Be ready to shine Beloved, He's worth the world.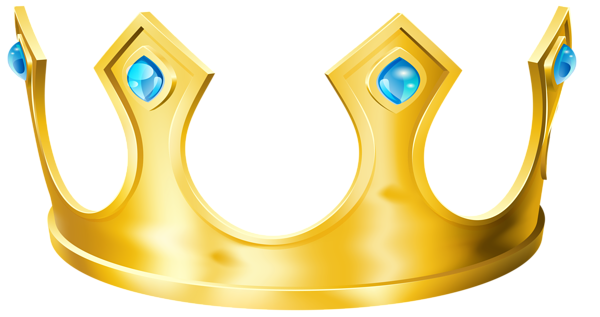 #555 #His Grace #His Unmerited Favor #His Son